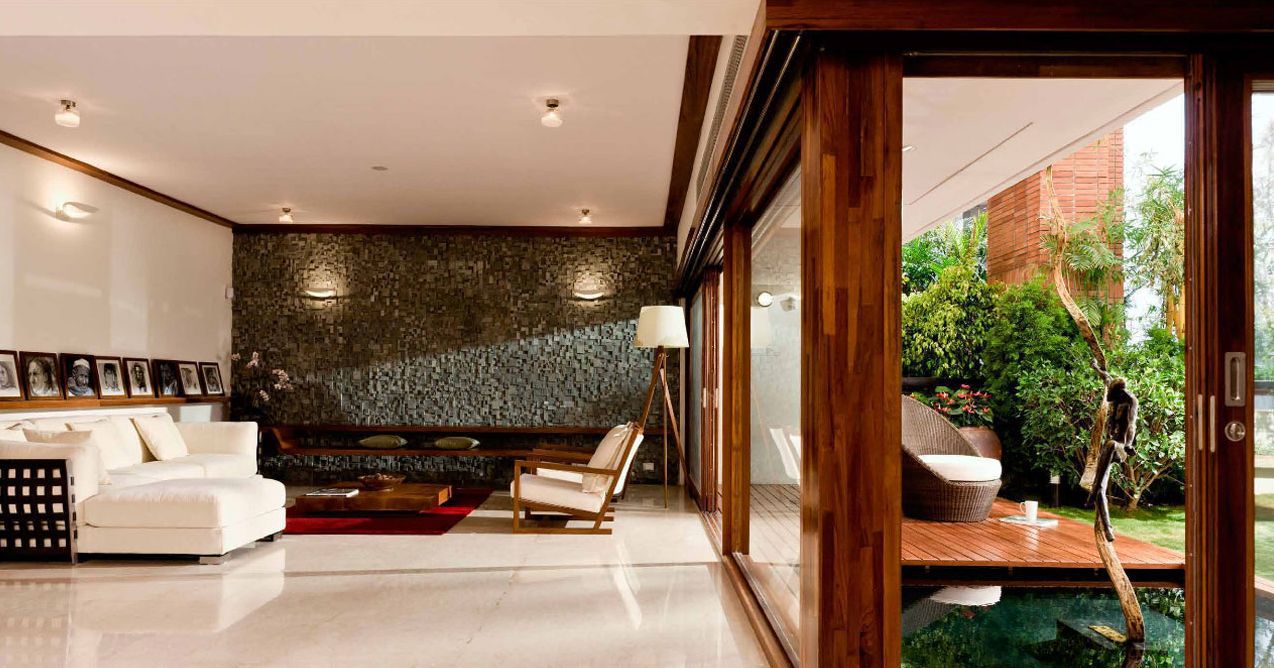 Total Environment is launching specially handcrafted homes at Uday Baug in Pune – Songs from the Wood – for INR 2.99 crore onwards. The project, located only 3.5 km from MG Road, is developed on a total land area of 1.7 acres, with a total capacity of 76 apartments in two towers. The homeowners are provided with the option to choose from first-of-a-kind duplex condos or single-level loft-style homes, prevalent in developed countries.
Being a unique offering, the homes are a great investment opportunity for homeowners. Here's why:
First-in-class fully-functional offerings: All the homes are equipped with central air-conditioning, Italian marble flooring in living, dining, and kitchen areas, fully-equipped modular kitchen with hob, chimney, and dishwasher, and fully-furnished rooms with beds, side tables, and wardrobes. Homeowners are also provided with an option to choose their interiors from more than 9.2 million options with the use of complimentary e-Design software provided by the developer.
Open-living concept: Total Environment has uniquely designed each home to create open spaces while maintaining separation of the area as per its utility. An interesting interplay of natural light is being created with the use of large glass panels, glass decks, spacious double-height living spaces, and landscaped gardens. The design is inspired by simple and clean lines to create free-flowing spaces, along with the use of natural materials that gives the homes timeless beauty.
Spacious duplex condos: Each duplex home is designed in a unique "L" shape manner with a double-height terrace garden. The material used in these homes age naturally, which blends in beautifully with the surrounding furnishing and vibrant landscaping. Interestingly, these duplex homes include many aspects of an independent home or villa in its design, providing private living in an apartment. The condos are equipped with wooden decks, glass decks, large sliding glass panels, double-height living spaces, along with luxurious furniture complimenting the design of each home.
Compact single-level lofts: Designed in an international style, these three-bedroom lofts are developed to utilize maximum space. Each unit comes with an entrance lobby, spacious living room, along with dining and kitchen areas, two utility areas, a garden, and a deck. To incorporate the concept of open living, the entire living, dining, and two bedrooms open out through large glass panels to the outside deck and garden, offering ample natural light and ventilation.
As an added bonus, homeowners are offered three-year complimentary maintenance as well.
It is essential to create a space of our own in a relaxed, natural, and open environment to help lead a stress-free life in today's busy world. Total Environment Songs from the Wood in Pune provides the perfect opportunity to own such a space that redefines luxury living in a unique manner. Invest now